Ciğerci Bahattin - Balgat - Ceyhun Atuf Kansu Cd. No:53
4.3/5
★
based on 8 reviews
Cigerci Bahattin - Cigercibahattin.net
Cigerci Bahattin
Cigerci Bahattin - Cigercibahattin.net
Anasayfa
••• Doyumsuz Lezzetler •••

Kuruluşumuzdan bugüne en leziz yemeklerimizi, en sağlıklı şekilde sizlere sunmaktayız.
Et, Ciğer ve sebzeleri güvenilir işletmelerden, özenle seçerek tedarik etmekteyiz. Uygun koşullarda, gerektiği gibi muhafaza etmekteyiz.
Deneyimli ve tecrübemizle sizlere hizmet vermekten gurur duyuyoruz.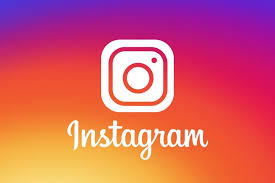 Cigerci Bahattin - Balgat Cigerci Bahattin - Podium Cigerci Bahattin - Konya

Cigerci Bahattin - Konyaaltı Cigerci Bahattin - Buca Cigerci Bahattin - Alsancak






Contact Ciğerci Bahattin - Balgat
Hami KALDIRIM on Google

★ ★ ★ ★ ★

Among other Ciger(liver) restaurants in Ankara I liked Cigerci Bahattin the most. Taste, quality and abundance of complimentary food also made me love this place even more. I recommend you visit this place if you visit Ankara.

Hürkan Gökkaya on Google

★ ★ ★ ★ ★

I recommend this place. Delicious Ciğer with unlimited appetizer. They have an appetizer with yogurt too? Service is very fast.

PERFECT TWO LOVE4LIFE on Google

★ ★ ★ ★ ★

They have the best ciğer and when you are almost out of meze they top it off with more without even asking.

Tmn Trkmn on Google

★ ★ ★ ★ ★

So delicious! Moderate prices! Kind of person! Easy accessible location! I think you should visit Bahattin for your dinner when you come in Ankara. They lay lots of traditional appetiser on the table with your order. It's no possibility you aren't full up. By the way, you can drink a cup of coffee or tea finishing your order as a gift from Bahattin.

Natalia on Google

★ ★ ★ ★ ★

Meze could be better. Meat is ok though I don't like liver.

Mohammad Ghanem on Google

★ ★ ★ ★ ★

Had the yaprak ciğer (leaf liver chops), and açık ayran. The service was good, with free appetizers that were constantly refilled. The ayran was not very good in açık ayran standards, but the liver tasted great. The place was neat and clean, and the price a bit higher than the average ciğerci at 45 liras for the fish and ayran

Aydin Koken on Google

★ ★ ★ ★ ★

Seriously one of the best restaurants in Ankara to go to. Every time I've been here it's been busy. The service is good. Venue is clean. Food is of a high quality. Pricing is spot on. Desserts are delicious!

Muhammad Khan on Google

★ ★ ★ ★ ★

Very crowded (hard to get proper service) at İftar time during Ramazan. Food is decent though.
Write some of your reviews for the company Ciğerci Bahattin - Balgat
Your reviews will be very helpful to other customers in finding and evaluating information
Recommend a place for you