Rumeli İşkembecisi - Bayındır-1 Sk. 25/A
4.2/5
★
based on 8 reviews
Rumeli İşkembecisi | Anasayfa
Tanıtım Yazısı
Rumeli İşkembecisi | Anasayfa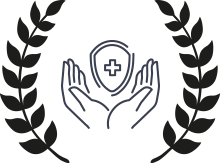 HİJYEN
Geçmişten gelen bilgi birikimlerimiz ile sizlere hem gıdalarımızda hemde mutfağımızda maksimum hijyen sağlamaktayız.
Contact Rumeli İşkembecisi
Murat Seha Yukselturk on Google

★ ★ ★ ★ ★

The oldest restaurant in kızılay area. Wonderful food and delicate menu prepared with love of food. I do suggest everyone to try their children noodle soup and inegol köfte ( grilled meatballs )

Lubna R. on Google

★ ★ ★ ★ ★

So delicious food, great dishes variations, taste like home-made meals.

Kaan Aksulu on Google

★ ★ ★ ★ ★

Best soup and meal in town.

Kit Kat on Google

★ ★ ★ ★ ★

Zero respect & lack of professionalism They overcharged me. Deva Kebap ve İşkembe restaurant is much better then them.

Soner Bekleric on Google

★ ★ ★ ★ ★

Always enjoy eating here whenever i visit Ankara. Reasonable prices.

Nihat Karabiber on Google

★ ★ ★ ★ ★

Historical restaurant in center, the menu is typical Turkish if you want to try something other than doner or kebab. Try Iskembe soup, Ankara Tava and many more

Mustafa Bozoglu on Google

★ ★ ★ ★ ★

Delicious. Staf could be better serving, better furniture and atmosphere can be provided.

Marco Fiori on Google

★ ★ ★ ★ ★

Overrated, overpriced. The employees were not that nice.
Write some of your reviews for the company Rumeli İşkembecisi
Your reviews will be very helpful to other customers in finding and evaluating information